Candidate Services
RECRUITMENT: We specialise in the identification and validation of the right candidates that will enable our clients to most effectively pioneer their way into the UK Marketplace. Conversely, our client's success is almost entirely based on our candidates ability to succeed and this is where Tyler Mason's unique architectural approach delivers its own success...
SUBJECT MATTER & BUSINESS EXPERTISE: Tyler Mason's in-house expertise assists our clients to ensure that their recruitment requirements are transposed into accurate Job Specifications. The accuracy of this 'transposition' process, allied to our industry expertise enables us to validate the accurate selection and matching between our candidate's aspirations, his/her qualifications and the cultural fit that they are seeking...to our client's corresponding requirements and circumstances.
CANDIDATE / CLIENT MATCHING: Within Tyler Mason, our approach is one where we endeavour to uncover where our candidates want to be in 3, 5 or even 10 year's time. This phase of our work is based on what we term our 'Geometry of Success'. From this 'geometric analysis' we are more able to identify the right opportunities that most closely match the career aspirations of our candidates. This selection/matching process is then followed by both candidate and also client preparation interviews, which ensure that expectations are correctly set and that both parties are on parallel paths. This 'parallelism' in turn, radically increases the 'yield' at the subsequent client/ candidate interview stage.
Interview Tips
GENERAL INTERVIEW QUESTIONS:
Tell me about yourself.
What are your strengths and weaknesses?
What are the main responsibilities in your current role?
What do you most enjoy about your current role?
Do you enjoy working as an individual or part of a team?
Can you describe a time when you've faced a difficult challenge and how you overcame it?
Tell me about the accomplishments you are most proud of.
What interested you in this position?
What skills could you bring to this position?
Why do you want to change your current role?
What would you say your one or two biggest failures or mistakes were? What did you learn from them?
SALES SKILLS QUESTIONS:
Why do you think people buy from you?
What are the top two or three most important sales skills one should possess? Why?
Tell me about your two most satisfying sales deals and why they were your best.
Tell me about two deals you've lost. Why did you lose them? Who was the competitor you lost them to? What did you learn from losing them?
How do you deal with rejection?
What areas would your two most recent Managers say you should improve upon to become stronger?
Describe a situation with a client or prospect where you could have taken a different approach. What would you have done differently?
Describe a couple of instances, big or small, where you took a different approach in achieving an objective outside the company direction?
How do you organize a presentation?
What do you think are the most important skills in succeeding in sales?
What are your top three open-ended questions for initial sales calls?
CLOSING QUESTION:
Tell me about a time when you were in a "closing situation" and for whatever reason, the "decision-maker" couldn't make a decision. What did you do? Did you get the deal?
Refer a Friend
At Tyler Mason we pride ourselves on the amount of referrals we receive. This is due to the excellent service we offer to both our clients and candidates.
As a sign of our commitment to you, we would like to reward you as well. For any referral given that we successfully place with a client, we will send you a referral fee of £200.00 per placement. If we do find your referral a new role, then, eight weeks after they have commenced work and remained in that employment, you will then receive a cheque for £200. (Tax Deductible)
What an easy way to make some cash and there's no limit on the number of people you can refer to us.
Candidate Services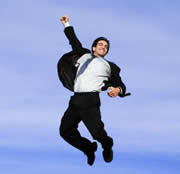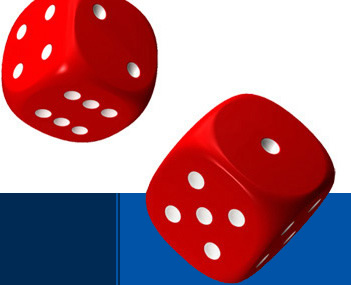 Why gamble
with your future?